As a small business, you likely can't afford a robust, dedicated marketing team. However, to implement effective marketing campaigns, you need a group of professionals with a wide breadth of experience in innovative design, content creation, data analytics, website development and technical marketing that is impossible to find in just one person.
HexaGroup has developed a proven methodology to serve as your marketing department or supplement your group with the team you need to reach your objectives. Wherever you are in your growth and lead generation goals, we'll tailor campaigns to meet your goals and business plan.
Branding and Marcom Strategy
Good branding starts with good storytelling. We distill the essence of your company's story, dive into your core business values and map your company's trajectory.
For companies wanting to grow strategically, we craft marketing plans that address your specific key performance indicators and develop tactics to reach your objectives cost-effectively. We'll collaborate to showcase your strengths, expand your brand in alignment with your values and grow your company in your ideal space.
We use the proprietary Clustaar keyword analysis and other analytics tools to identify your potential market, your competitive landscape and your current position. Then, we create a step-by-step plan to identify your audience, plan tactics to reach them and increase your visibility on the search terms and media that matter most to your potential customers and your company.
This plan will help unify departments and their objectives, document goals and prioritize the marketing activities that most affect your bottom line.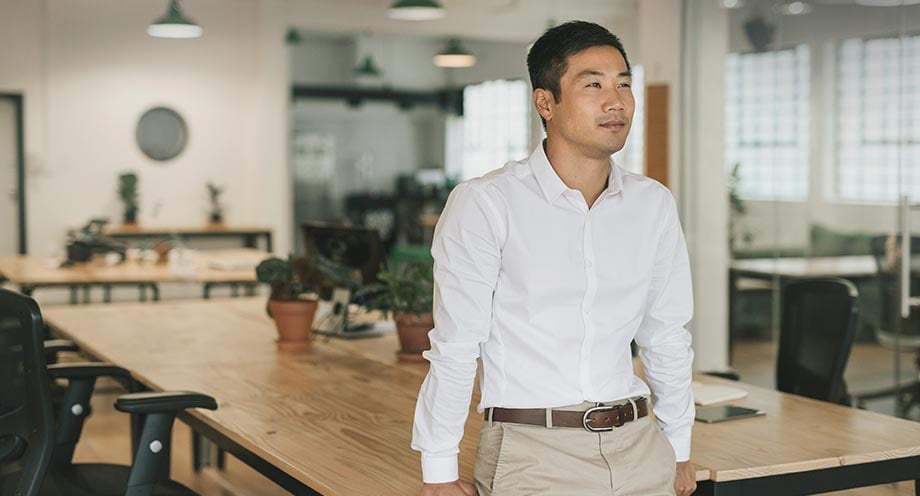 Creative Development
Once we've developed a strategic marcom plan, we begin developing dynamic content that captures attention and meets your audience's needs for information, education or entertainment. We'll provide the collateral you need to reach your sales and marketing objectives including print collateral, sales and trade show support, videos, 3D animation and mobile apps.
Growth-Driven Website and SEO Marketing
Your website is the center of your digital identity. We'll create or optimize your website with new content, visual design and technical implementation to guide visitors' path through a meaningful journey and encourage them to take action. With experts in user experience design and content management systems, we create mobile apps and websites that are easy for visitors to navigate and for you to capture leads.
Nearly 93% of web traffic comes from search engines. For your company getting noticed on Google for key terms relating to your business can be a critical way to attract visitors and generate leads.
For small and medium businesses local SEO is a crucial component of reaching your audience. Those searching for "welding companies near me" or "pipeline manufacturers in Houston" likely have an immediate need for your products and services, and we work to make sure your company is at the top of their search engine results. Using a variety of tools such as Google My Business, our team develops a strong local presence in your neighborhood with your potential customers.
In addition, social media is increasingly becoming essential for even the smallest B2B businesses as customers look to compare reviews, locate contact information and evaluate your brand's values and identity. We'll develop your online persona, plan a social calendar, research hashtags, evaluate analytics and capitalize on successes to keep your audience liking, clicking and sharing.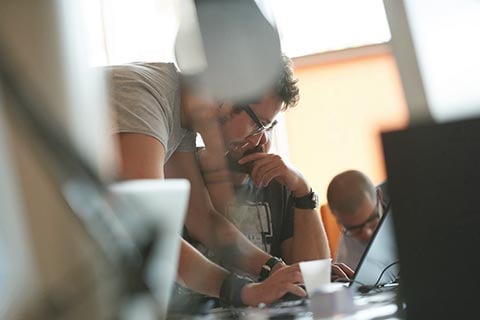 Marketing Technology
With HexaGroup, there's no more ambiguity about which marketing and sales tools your business needs to succeed. Our team will review your existing stack and recommend the core technology necessary to reach your objectives. We're experts in CMS, marketing automation, social and email management platforms, analytics and reporting tools, but we also have an eye on what's next.
If you're ready to use emerging technologies such as blockchain and chatbots to gain the competitive edge, you've come to the right place, and we're a HubSpot platinum partner so we provide a full suite of options.
Integrated Marketing Campaigns and Detailed Analytics
As your marketing department or an extension of it, we collaborate with your sales and management teams to set and reach your goals for lead generation, brand awareness or lead conversion. We develop an integrated marketing approach to ensure we meet your key performance indicators and surpass your expectations.
With inbound marketing we focus on becoming a valued resource to potential customers and earning their business with great content and consistent lead nurturing, giving them needed resources, not a sales pitch. We integrate each inbound marketing campaign to ensure cohesive messaging and optimum brand recognition across each platform, whether email, social media, search engine advertising, display campaigns, or print or trade show collateral.
Using account-based marketing methodology, we target the clients that matter most to your bottom line – the ideal customers who justify their cost of acquisition and are likely to remain loyal to your business for years. We develop programmatic ads to attract just these individuals or businesses and to convert them into strong leads. We reach out to them in a very personal manner and tailor our messaging to the individual prospect's specific need.
According to one 2019 survey, email marketing had the best ROI for small businesses. We tailor each integrated ABM campaign, lead flow or one-off message to nurture your leads' interest and keep your business top of mind as they make decisions on which products and services to select.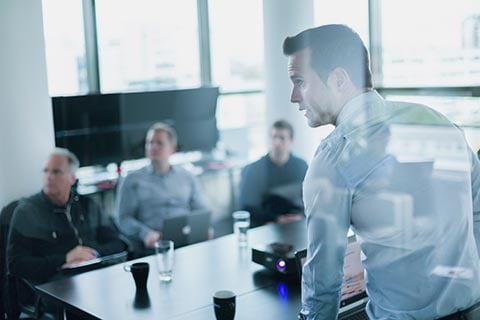 Once we've identified your target market, we work to make your company visible where your customers spend their time online. We optimize a strong social media content strategy to showcase your brand's personality and value to potential customers and answer their questions. We take advantage of the nearly endless possibilities to create ads for specific terms on search engines (PPC marketing), to develop ads on the websites that your customers frequent (display advertising) or to target specific demographics or accounts via LinkedIn, Facebook or programmatic advertising platforms.
Once visitors click on your ad, we make sure they reach landing pages that further capture their interest and generate leads. We tailor our bid management strategy to fit your goals, whether gaining followers, leads, subscribers or quote requests, and we continually refine campaigns to lower your cost per click and ensure you accrue the customers that matter most to your business' bottom line.
With extensive reporting and detailed campaign analytics made available to you on a 24/7 basis, we will tailor our tactics to what works best and pivot from options that prove less productive. We're never satisfied with our success and constantly work to further innovate new ways to reach your audience, refine your campaigns and tell your story.
Why Partner with HexaGroup As Your Small Business Marketing Company?

With technical and creative experts in PPC and display campaigns, social media, graphic design, programming, copywriting, data analytics and more, we bring a wealth of knowledge, skills and support that small businesses rarely have in-house.

Our small business marketing has generated buzz, won awards and seen the results that companies expect from their marketing partner. A BBN agency, we customize a local approach, supported by international resources, to grow your business and increase your bottom line.

If you're ready to build your brand strategically, contact our team today to see how we can start growing your company and reaching your goals.