HexaGroup is an official agency partner with BBN International, a top business to business (B2B) marketing agency group with partners in 29 countries. Uniting with BBN allows HexaGroup to serve its international clients even more effectively. Our clients get the best of both worlds – enjoying the personal attention from a local digital marketing agency, while experiencing the resources and support of a strong international organization.
The World's B2B Marketing Agency
BBN is an agency-owned organization, with each agency partner an equity shareholder – each embodying the same passion for B2B. United, we multiply what we can achieve in B2B marketing, through global strategy, technology, creativity and implementation.

The BBN Vision
A passion for cultivating and sharing industry-leading systems, processes and intellectual property drives us. With more than 1,130 people working in alignment across five continents, we collaborate daily across locations to support clients in every branch of marketing. Our worldwide service model ensures that our clients access the precise industry expertise, skills and geographic footprint they need, when and where they need it.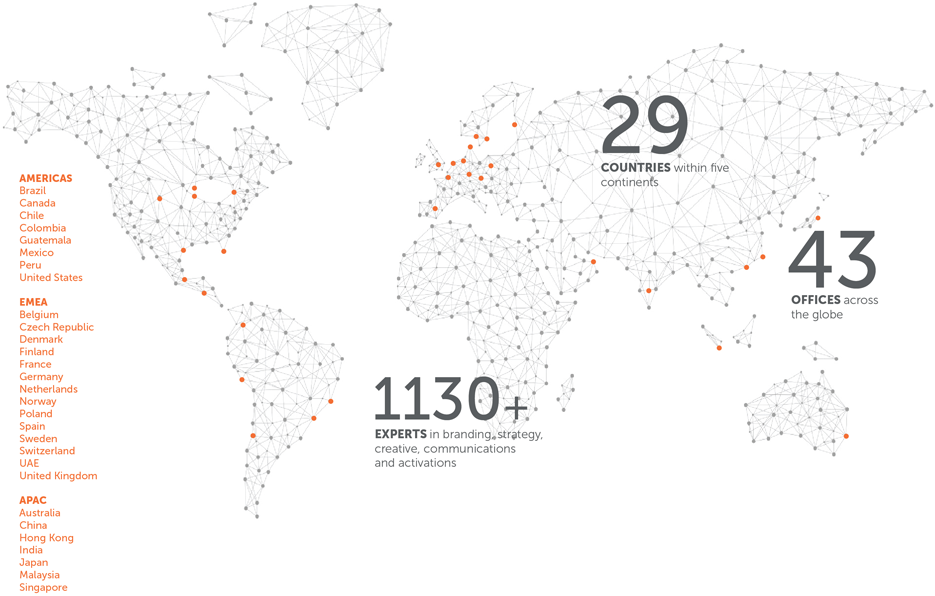 BBN Benefits
Our clients enjoy the best of both worlds. They experience the personal support of a local B2B marketing agency, coupled with the strength of a growing international organization. This combination gives marketing campaigns the extensive reach of a multinational framework, paired with the creativity and entrepreneurship of local agencies. This enables us to implement global marketing strategies effectively and efficiently.
The Future Is Bright
Having just completed the most successful year in our three-decade history, we're embarking on further expansion. To ensure the success of new client projects, we'll integrate more agencies and clients in key locations.
Our aim to be "the world's B2B marketing agency" is a challenging one, but we have the vision, plan and team to make it reality.
BBN Strength in Breadth (and Depth)
21 agency partners
29 countries, worldwide
44 offices
1,130 people strong, and growing
$135 million in 2018 revenue
160 industry awards in two years
BBN Navigator
Beyond our collaboration, we've developed the world's first integrated B2B marketing toolkit, dubbed BBN Navigator. This defines best practices for B2B marketing methods, tools and processes. It's been adopted at all agencies through our global learning program.