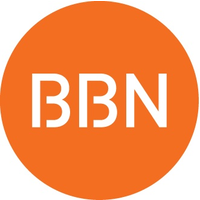 Following our CEO Arnaud Dasprez's attendance at the 2019 BBN Conference in Paris, HexaGroup is proud to announce its official agency partnership with BBN International.
BBN is a collaborative agency-owned organization, with every agency-partner an equity shareholder, all sharing the same genuine passion for B2B.
Partnering with BBN will allow HexaGroup to continue to serve its international clients even more effectively. Our clients get the best of both worlds – enjoying the personal attention from a local marketing agency, while experiencing the resources and support of a strong international organization.
BBN's stats:
BBN has 21 agency partners in 29 countries.
It's 1,130 people strong and growing.
BBN is ranked number one in B2B Marketing's list of international B2B marketing agencies. In 2018, it had revenues of $135 million.
Its agency partners have won 160 industry awards in the past two years.
BBN coordinates an international learning and development program, and its B2B marketing methodologies have been adopted in all agency locations. Its best practices cover marketing strategy, design, communication and analytics.