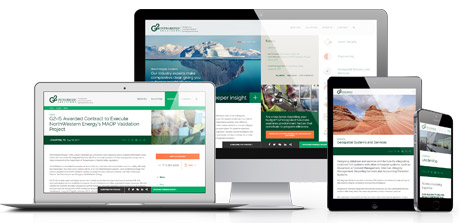 HexaGroup, a Gold Award of Excellence in Marketing Websites, is proud to announce the launch of a new and improved website for G2-IS. Providing responsive support and a comprehensive suite of consulting and technology solutions, G2-IS addresses asset performance throughout its life cycle. G2-IS approached HexaGroup to assist them with rebranding and setting clear positioning to establish the four main solutions that cover all the 70+ services G2-IS can deliver for the Utility and Oil and Gas industries.
Though the previous site held insightful information, G2-IS was looking for something that was more impactful to visitors. With the amount of services G2-IS provides, the information was difficult for visitors to navigate through and appeared chaotic. The new website features engaging content and alluring imagery to help outline the specific services and solutions without being overwhelming. New side features were added to the homepage with rollover content to brief visitors on G2's services. The new site layout is easy to navigate and features content focused on G2-IS's mission to provide customers with the most up-to-date and accurate product and service information.
The new site also includes improved integration with social media platforms and is supported by HubSpot to facilitate the distribution of collaterals such as whitepapers, case studies, and webinar sign ups.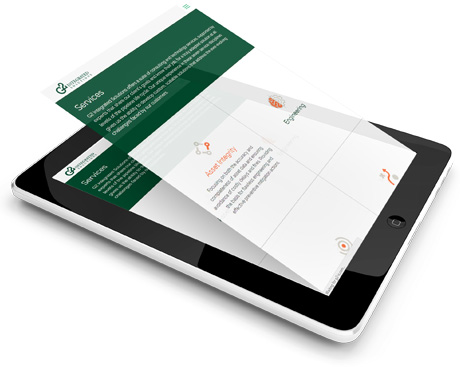 To support online marketing initiatives, HubSpot allows G2 Integrated Solutions to have advanced website analytics and marketing automation capabilities. HexaGroup instilled an Insights section to the website that highlights the latest news, blogs, webinars, and resources to keep visitors in the loop with just a click away.
G2-IS's overall goal is to have a better external communication platform, so over the next few months visitors should expect to see additional information highlighting G2's various work streams with new events, case studies, videos, and publications.
About G2 Integrated Solutions

G2 Integrated Solutions (G2-IS) delivers expertise to pipeline operators, utility companies and other energy stakeholders in seven specialized service disciplines — Asset Integrity, Engineering, Geospatial Systems and Services, Regulatory, Field Services, and Strategic Consulting. We provide end-to-end solutions that help manage risk, assure compliance and optimize performance.

Our commitment is to implement innovative, cost-effective solutions that align specifically with our customers' needs. In order to accomplish this, we have built an organization that is robust in talent and experience. G2-IS has offices located in Houston, Texas (Corporate Headquarters), Angleton, Texas, Concord, California and Denver, Colorado.

For more details on the spectrum of services G2-IS offers, please visit our website at www.g2-is.com.