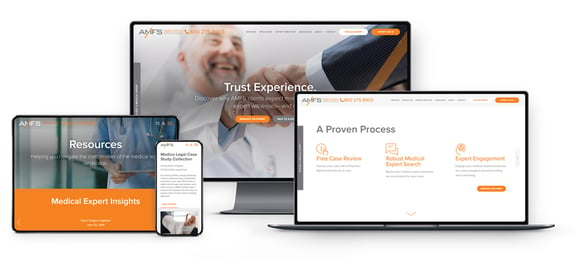 The newly designed site showcases the company's decades of experience with a resource center, FAQ, case studies and medical expert directory. The homepage draws the visitor in with a seamless blend of statistics, testimonials and storytelling highlighting AMFS' services and proven process of finding authoritative medical expert witnesses.
A Better Marketing Tool
To capture more marketing leads, the site now includes more prominent calls-to-action and streamlined contact forms.
For better search engine rankings, we developed in-depth content about each medical expertise and optimized each page based on keyword research.