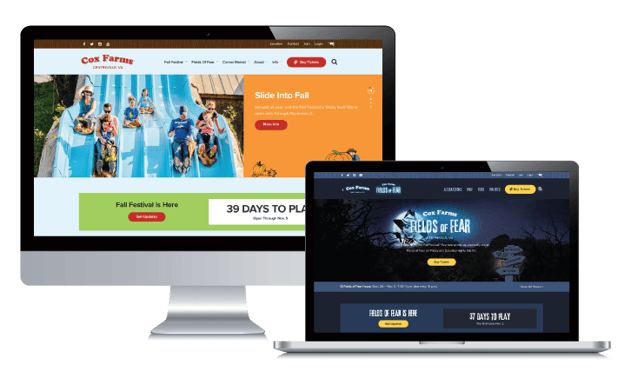 Continuing a 10-year partnership with Cox Farms supporting their digital marketing, ecommerce and POS system integration needs, HexaGroup is excited to launch two new websites for the family-owned Virginia farm.
We've developed the second-generation Cox Farms website supporting their kid-friendly fall festival, year-round events and ecommerce platform. The team also created a spooky new website showcasing their Halloween experience, Fields of Fear.
Enjoy the fall experience at the online store and 40-acre farm in beautiful Centreville, Virginia, at https://coxfarms.com/ and https://fieldsoffear.coxfarms.com/.