You want to grow. Let us create a data-driven marketing plan to reach – and surpass – your goals and engage your audience.
With unmatched creativity and technical expertise, our team brings a wealth of experience in medical marketing for local, regional and national organizations. Our track record of success includes campaigns and website development for:
Houston Methodist
UT Health
Baylor College of Medicine
Baylor Clinic
Clayton Biotech
ESP Ultrasound
Plaza OB/GYN
St. Luke's Episcopal Health Charities
Our Medical Marketing Services
Located near the Houston Medical Center, we develop strategies and technologies, from ad campaigns to apps, to build our clients' brands. With integrated marketing campaigns, we'll bring the right patients to your door.
Blending eye-catching visuals with cutting-edge analytical, data and technical capabilities, our medical marketing services deliver. We provide hospitals, universities, medical offices, biotech companies and home health care organizations with services including:
Strategy consulting
Telemedicine
Branding
Website development
Social Media and PPC ad campaigns
Search engine optimization
Video production
3D animation
Whether your organization is enjoying a season of growth, leadership transition or M&A, we'll craft a strategic plan for communication to internal and external stakeholders. In our current environment of social distancing, HexaGroup can also assist your hospital or medical practice in communication through adaptation to digital-first patient management.
We facilitate marketing workshops and interact with key team members to understand your organization and objectives. We'll conduct a competitive analysis, research your challenges, capitalize on your strengths and craft a plan to move forward and grow in your target market.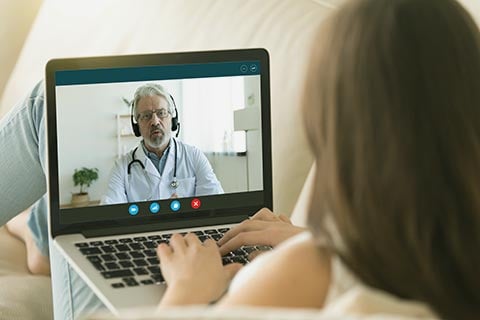 Telemedicine Marketing Strategies
As demand for telemedicine grows, health care organizations face challenges to reach new patients and educate current patients on how to maximize telehealth services.

To grow your telemedicine practice, we'll work with you to identify your ideal patient and develop messaging and target advertising to that demographic. We'll craft a strategic plan to showcase your values and brand and position your company to stand out from your competition on search engines, ads and the websites your target audience visits.
In a competitive landscape, you need to stand out. We'll discuss your core values, mission and identity and plan how we can convey it to your current stakeholders and potential clients visually and verbally.
Whether you want to increase your brand awareness, rebrand your organization or become a thought leader, we'll identify your goals, explore your target market, analyze your market share and competition and create a strategy to take you where you want to go.
Managing social media, answering patient queries and responding to reviews can be a time-consuming challenge. We'll craft integrated social media campaigns and cultivate a responsive, caring presence on social media to help new patients find your services and to educate and engage your current patients.
Our team specializes in creating visually stunning, easy-to-navigate websites that convert your visitors into customers.
Whether you want an online appointment scheduler, comprehensive patient database, interactive map of services or mobile app, we have the creative and technical experience to get it done. As the health care field increasingly focuses on exceptional customer service, we ensure that your visitors can access the answers and get the support they need on your site, quickly.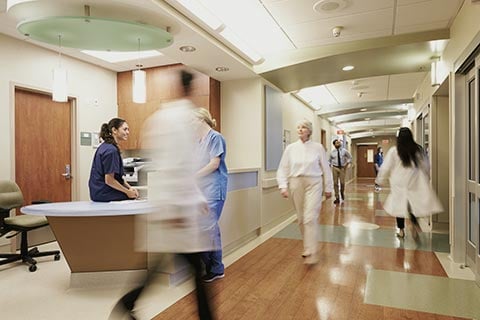 A total of five percent of all Google searches are health related – representing a substantial volume with more than five billion searches per day on Google. With analysis of your current site's performance, your competition and strategic search engine optimization, we ensure your site gets noticed. Position yourself ahead of the competition locally with our SEO services focused on continual data analysis and optimization.
With a specialty in digital medical marketing services – particularly inbound marketing – we develop a plan based on your objectives and create a timeline and tactics to help you achieve your goals. With extensive experience in advertising to clients' target demographic locally or nationally, we develop, implement and refine campaigns to continually engage with those you want to reach.
From exploring inside the body to realistically portraying medical processes to demonstrating new technologies, 3D animation is a powerful tool in the medical field. We have an extensive history of developing 3D content and a large portfolio that demonstrates our medical animation expertise. We're among the largest Houston-based 3D animation agencies with skills ranging from models to prototypes.
While just 20 percent of your visitors will read your content entirely, 80 percent will watch a video. Our team will create corporate videos, live patient interviews, demonstration videos and bumper ads to capture – and keep – your audience's attention.
HIPAA-Compliant Marketing
As health care regulations evolve, HexaGroup understands how to build a patient-oriented marketing strategy while complying with HIPAA.
Under HIPAA, patients must give written consent before an agency can market services or products not in the patient's health care plan. However, companies can communicate services that add value to a patient's plan.
While it's always essential to secure personal information and obtain consent for email communications, we know it's even more vital in the health care field to make sure patients have consented to email, maintain patient privacy, and encrypt patient data with every email or contact form containing personal health information.
Our team works with you to create diverse social media, email and website campaigns that ensure your marketing reaches the right audience – while adhering to all applicable laws and regulations.
Why Choose HexaGroup as Your Medical Marketing Agency?

With an intimate understanding of both digital marketing and the medical field, we make it easy to create high-performing campaigns without increasing your ad spend. We're ready to build your brand awareness, increase traffic to your site, generate more leads and position your company as a leader, innovator and compassionate partner with the community you serve.

Contact HexaGroup today for ROI-driven medical marketing services in Houston.