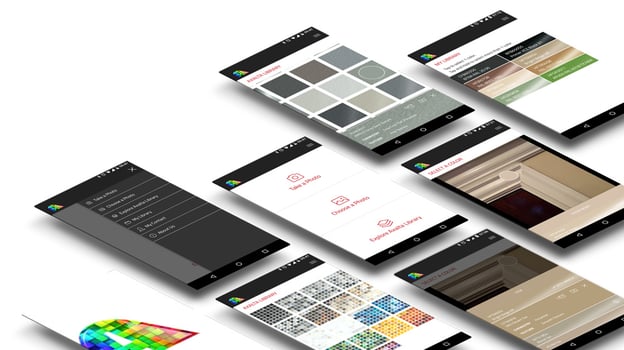 HexaGroup is proud to announce that it has developed a new app for Axalta Coating Systems that allows professionals to select the best system for an industrial paint job.
The Axalta Commercial Product System Selector allows the user to specify paint project criteria to view recommendations for the best finishing solutions from thousands of possible product combinations. The user can select parameters such as the vehicle type, product type, nature of repair and substrate. Users receive recommendations for surface prep, pre-treatment, undercoat, color and clearcoat processes.
The app's product index provides a quick reference to details such as mix ratio, activator and dry times.
HexaGroup's previous color matching app for Axalta Coating Systems, Axalta Axs, received the Crystal Award. The native app for Apple and Android optimizes the phone camera for color matching and hue selection and provides a great source of leads for the company.
This streamlined the process of selecting a color to match old equipment, pipeline or a vehicle that needs recoating. The app has made choosing coating colors easier, improved the process of color chip requests and reduced errors.
Since the launch, there have been over 2,000 downloads in more than 20 countries, which is significant for an app for the B2B industrial market.
"We are very excited to be recognized for Axalta's commitment to technology and development. Being selected by the AMA awards committee is an honor," said Kristen Boyd, Axalta Industrial Marketing Manager, North America. "This tool provides the powder coating industry a quick and simple way to choose the best color for their product. Our customers are able to save time and receive faster and easier color matches."
To learn more about how we helped Axalta rise above its competition, read our full-length case study.