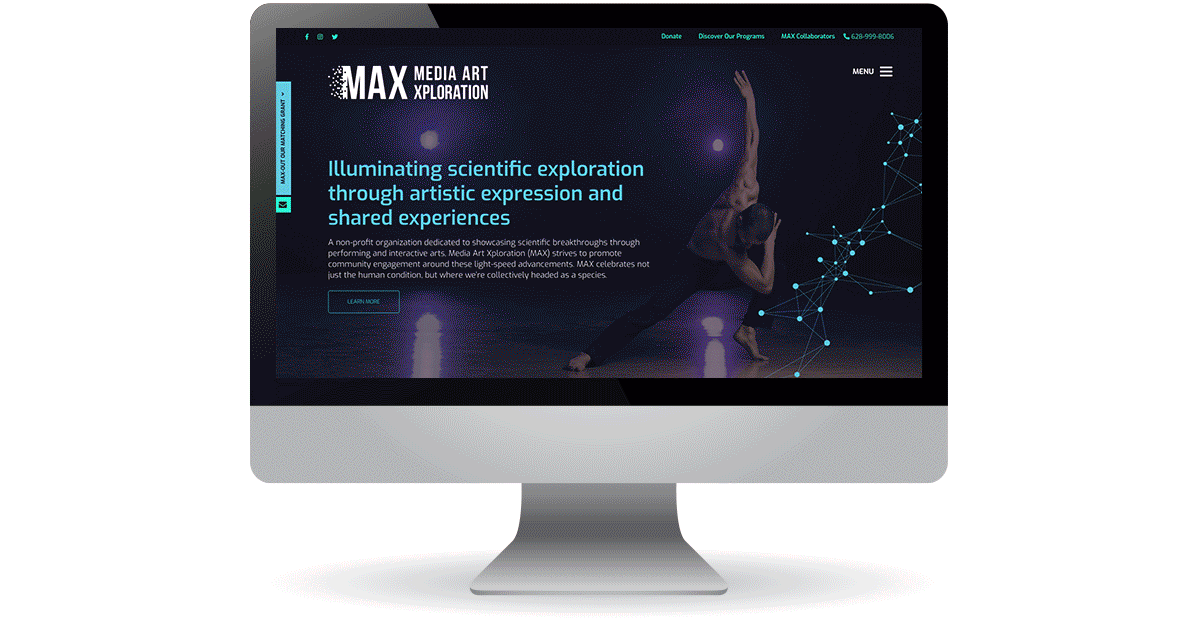 HexaGroup's art expertise in marketing the international FotoFest in Houston for the past decade prompted MAX to reach out for a partnership. MAX promotes the intersection of art and science and the exploration of both by preteens, teens and adults.
"When MAX approached us to help grow the organization, HexaGroup took that challenge," said Arnaud Dasprez, HexaGroup CEO. "HexaGroup has a strong interest in nonprofit and arts organizations and worked with MAX to create a branding, positioning and communication strategy."
Messaging
The marketing firm developed MAX's visual brand and communication guidelines to reflect its commitment to the intersection of art and science and develop a cohesiveness between digital and print materials. The team crafted the festival's statement to appeal to its diverse audience of preteens, teens and adults, then incorporated the themes seamlessly throughout the website and other marketing collateral to ensure a unified, on-target message.
Design
HexaGroup designers crafted marketing collateral highlighting MAX's mission for potential sponsors and showcasing MAX's goals. Each printed piece encapsulated the brand, image and messaging within the theme of space exploration, capitalizing on current events in the art and science spheres.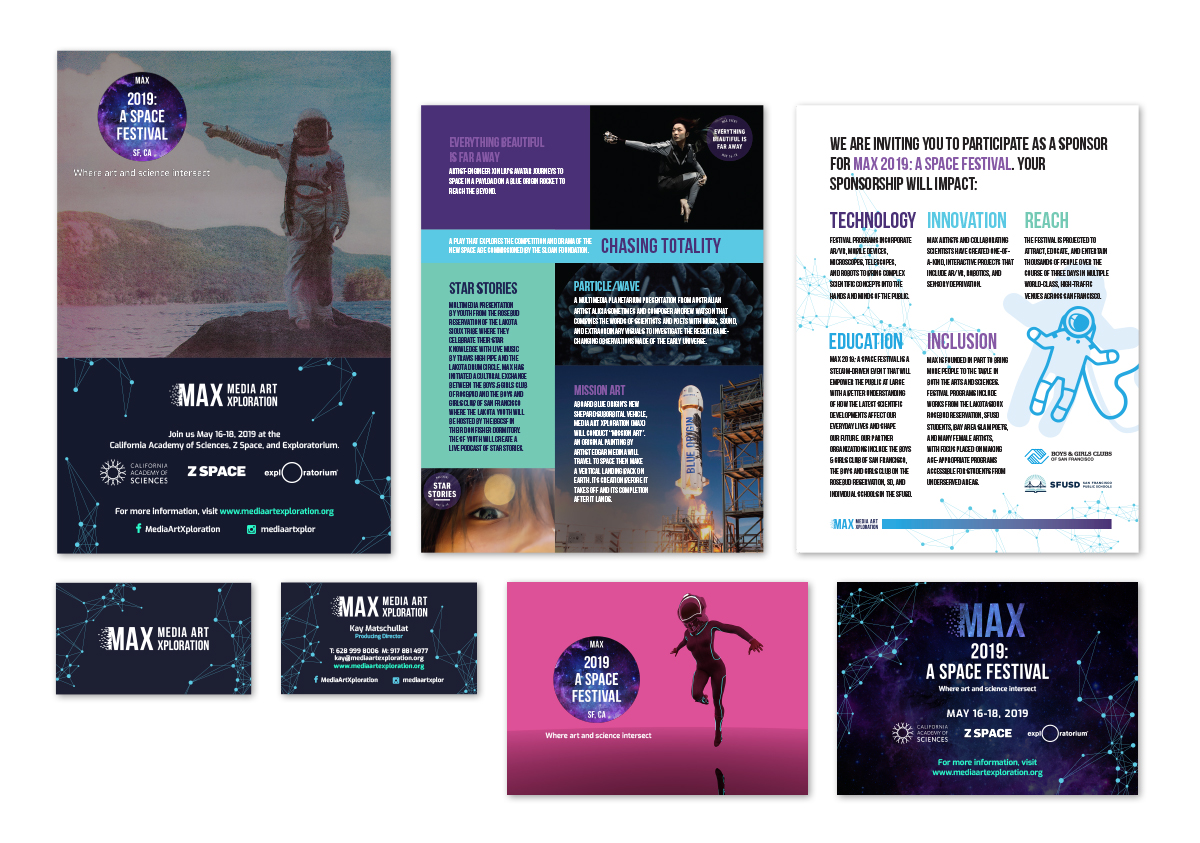 Website
The team created a hyper-customized, responsive website to showcase the 2019: Space Festival and its merging of the arts and sciences to illuminate the human experience. Each page uses a custom template to showcase the festival's contributors and programs, from sculpted avatars to a multimedia planetarium.
The dynamic, responsive site seamlessly integrates MAX's Instagram feed, feature video and other multimedia elements. It makes it easy to quickly add new collaborators and to expand pages as the festival grows.
"Suddenly we have more credibility," said Kay Mastchullat, executive director of Media Art Xploration. "Organizations are contacting me about sharing the festival with their members. They see the vibrancy of the website and brand."
Immediately after the relaunch, visitors became more engaged with the website and spent more time on it.
About MAX

MAX is a nonprofit that seeks to use the culture-shifting medium of live interactive arts to engage the public's curiosity around scientific advancements.